RE: MAME ROW #21 - Carnival
11580!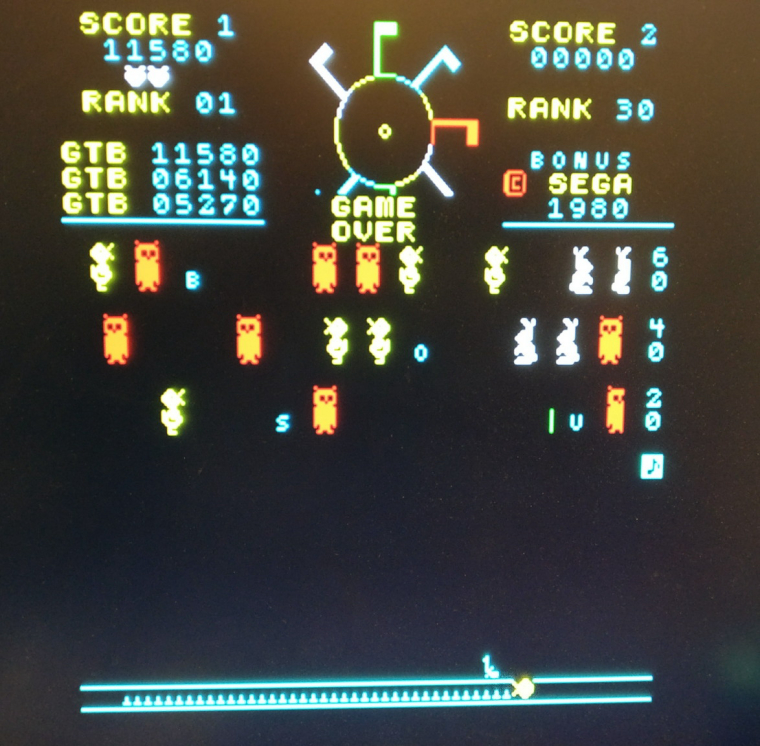 My new tactic is to go for the pipes first, as there is a countdown timer for how much they are worth.
Also top row targets are worth more than the lower two rows.
When low on bullets concentrate on bottom level ducks as they are the only thing that can kill you, keep the rest of the bullets for hitting 10 and 5 bullet targets to increase your ammunition again. More turn up if you wait a while.
On the bonus level let the polar bear get to the middle of the screen before shooting it.
On the second bonus level you kind of have to juggle two polar bears.
You can turn the music off by shooting the music symbol on the far right!
posted in General Discussion and Gaming