Many thanks to the following companies for supporting RetroPie.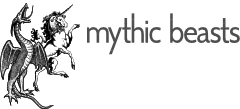 Mythic Beasts – Our hosting provider who have kindly sponsored us with additional free bandwidth for the server. They offer a variety of hosting solutions, including Raspberry Pi hosting services.
Vilros – Vilros was founded in 2010 with the goal of helping to create a more technological society. They are passionate about promoting STEM education and making it easily accessible for all people, regardless of their economic status or educational background. They are generously donating money to the project for every Raspberry Pi gaming kit they sell.