RetroPie 4.1 images are now available for download.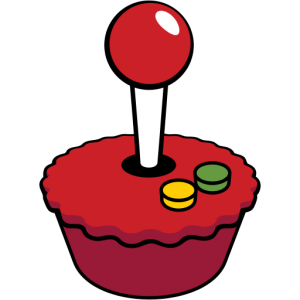 Since 4.0.2 there have been various emulator updates including new versions of lr-mame2003 and lr-fbalpha (formerly lr-fba-next) as well as updates to other libretro cores. Some standalone emulators have also been updated such as PPSSPP (PSP), Vice (C64 et al), Fuse and Zesarux (ZX Spectrum).
A port of Darkplaces Quake has been added which has hardware 3D (opengles) support on the Raspberry Pi.
Some new packages have been added to the experimental section for x86/x64 users, including lr-bsnes (SNES emulator), fs-uae (Amiga emulator), and pcsx2 (PS2).
Additional drivers have been added with support for the Steam controller, and mk_arcade_joystick_rpi which can be found in the drivers section.
We have also included some new Emulation Station themes for installing via RetroPie-Setup.
Some of the libretro emulators have been renamed to match their upstream names.  For further information and to see what else has changed since the 4.0.2 image, please see the change log below.
You can download a 4.1 image from: https://retropie.org.uk/download/. For first installs please follow the Installation Instructions. If updating from 4.0.x you should make a backup first then choose Update all installed packages from RetroPie-Setup main menu. Anyone upgrading from 3.x will need to update the RetroPie-Setup script first. See the upgrade instructions on the Wiki for more details.
You can also install RetroPie on top of an existing Raspbian set up, or on top of Ubuntu on a PC/Odroid-C1. Links to the relevant instructions can be found on the Download area.
If you want to support the project donations are always appreciated and can be made on our Donation Page. If 1 in 5 people who downloaded RetroPie donated £1 it would be enough to have someone working on the project full time! 🙂
Many thanks to everyone who contributed to this release, and to all those who donated to the project.
Changes since 4.0.2:
Updated RetroArch and many libretro cores to the latest versions.
Some libretro packages have been renamed to match the upstream core names:

lr-fba to lr-fbalpha2012
lr-fba-next to lr-fbalpha
lr-pocketsnes to lr-snes9x2002
lr-catsfc to lr-snes9x2005
lr-snes9x-next to lr-snes9x2010

Updated Vice (C64 emulator) to the latest version.
Fixed PPSSPP building on the RPI and updated it to the latest version.
lr-fba-next updated to fbalpha v0.2.97.39 including fixes for Irem hardware on arm (rtype / rtype 2 etc)
WiFi configuration – added ability to import Wifi ssid/psk from /boot/wifikeyfile.txt for set-up without a keyboard.
Updated Fuse (Spectrum emulator) to v1.3.0
Updated Zesarux (Spectrum / CPC emulator) to the latest version.
Include lr-glupen64 by default on image (moved from optional to main).
Added darkplaces-quake to optional packages. When installing/update the Quake emulators, launch scripts for any installed mission packs will be created.
Build ResidualVM with SDL2 + opengles support.
Added steam controller driver from https://github.com/ynsta/steamcontroller
Added mk_arcade_joystick_rpi driver from https://github.com/recalbox/mk_arcade_joystick_rpi
Fixed build issues on uae4arm, and kickstart removal on upgrade of uae4arm/uae4all.
Screensaver / Screen dimming in Emulation Station no longer stops the built in scraper.
Compatibility with upstream plymouth changes. Image is based on the latest upstream Raspbian Lite from 2016-09-23 with all updates.
New themes added to the theme installer – including pixel-meta, pixel-tft, luminous, minilumi from Rookervik and io and spare themes from Mattrixk
New packages added to experimental section

Added emulators lr-beetle-pcfx (PCFX emulator)
Added retropie-manager web interface (based on recalbox-manager).
Added pcsx2 emulator (Playstation 2 emulator – x86 / x86_64 only).
Added openpht  (x86 / x86_64 only).
Added fs-uae (Amiga emulator – x86 / x86_64 only).
Added lr-bsnes (Super Nintendo emulator – x86/x86_64 only)
Added lr-hatari (Atari ST/STE/TT/Falcon emulator)

Added some RetroPie-Setup function documentation to aid those contributing code – https://retropie.org.uk/api/
Various other improvements / bugfixes